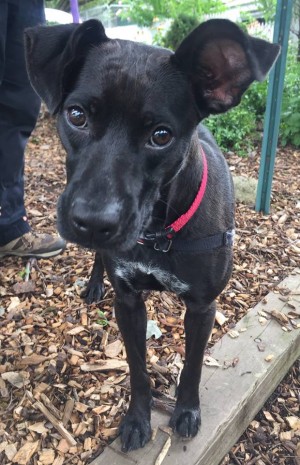 If you look up puppy dog eyes in the dictionary, you'll find a picture of Abby. With a face like that she gets whatever she wants — and what she wants is a forever home! This 3-to-4-year-old lab mix is on the smaller side at 40 pounds. She's an initially shy girl who warms up to people nicely and she gets along well with other dogs.
To learn all about her, e-mail trainers at trainer@spca914.org or call (914) 941-2896 x 24!
Abby is a part of the Tortorella Foundation sponsored "The Way Home" program. Abby and all of the SPCA of Westchester's animals can be seen at www.spca914.org and the SPCA of Westchester is located in Briarcliff Manor, NY.