Bear's Angels Programs & Partners
Named after the Tortorella family's beloved dog, Bear's Angels is a program of the Tortorella Foundation that supports the efforts of those who work together to aid animals in need of assistance that falls outside of traditional animal welfare services. The program partners with shelters, rescues and individuals who catch "fallen angels" – animals requiring additional training and TLC, elderly animals who do not shelter well and those with medical issues that rescues cannot address.
Bear's Angels and its partners reflect the Tortorella Foundation's mission that people working together, sharing talent and expertise, and learning from each other can better the world. The Tortorella Foundation supports many efforts by underwriting unique programs that promote adoptions, emergency care for abused or abandoned animals, rescue and transport from high-kill shelters and the construction of animal housing and play yards to assist rescues caring for homeless dogs and cats.

The SPCA of Westchester, Inc.
590 North State Road
Briarcliff Manor, NY 10510
Website: www.spca914.org
Founded in 1883 on the same property where it is located today, the SPCA of Westchester is a no-kill, non profit animal shelter dedicated to finding homes for abused and abandoned animals. The SPCA operates the Simpson Spay/Neuter Clinic which offers affordable spay and neuter surgeries and wellness services to the public. Through its programs, the SPCA provides humane education to children, pet therapy visits to area healthcare facilities and a pet foster program for victims of domestic violence. The SPCA is the only animal welfare organization mandated by New York State to enforce its animal cruelty laws throughout Westchester County. Since 2007, the shelter has work
ed with rescue groups like Homeward Bound to transport puppies and young adult dogs from high kill shelters and bring them to their facility in New York where they are adopted into loving families. The Tortorella Foundation is proud to provide funding for the SPCA's innovative program, "The Way Home" which gives additional training and TLC to dogs who are at the shelter for longer than two months in order to prepare them for life in a forever home.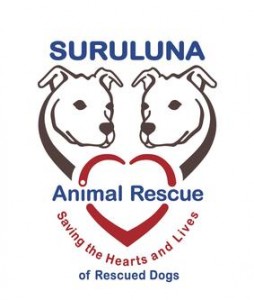 Suruluna Animal Rescue
946 Oregon Trail
Pine Bush, NY 12566
Website: www.suruluna.org
With a mission that reflects the Tortorella Foundation's belief that all animals should have the chance to experience the love and comfort of a home, Suruluna provides the physical atmosphere, training and affection that benefits animals others have given up on. Founder Anna Cilento created a sanctuary and shelter to help animals, mostly pit bulls and "bully" breeds, with medical emergencies or at risk of euthanasia, those who have remained too long in a shelter setting and have developed behavioral issues, and those who have been labeled unadoptable by other shelters. In response to the serious stress-related problems that some dogs experience from being in a kennel or shelter, Suruluna built separate small sheds/houses to provide a calmer place for dogs to live in and recover.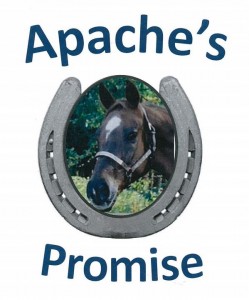 Apache's Promise Animal Rescue
484 Barrack Hill Road
Ridgefield, CT 06877
Website: www.apachespromise.com
When she was eleven years-old, Lori Russo made a promise to her pony, Apache, to care for her for the rest of her life. Not only did she make good on her vow, Lori continues to care for and rehabilitate farm and domestic animals in need, through her organization, "Apache's Promise." Ponies, horses, goats, chickens, ducks, guinea pigs, rabbits, sheep, alpacas, cats and pigs are among the fortunate animals that have thrived under Lori's loving care. Rescuing them from abuse and slaughter, she has created a sanctuary that provides food, shelter, medical care and the opportunity to be adopted into loving homes.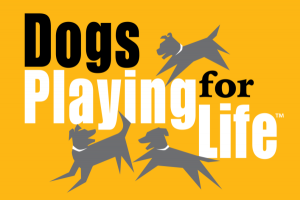 Dogs Playing for Life – DPFL
728 Rocky Mountain Place
Longmont, CO 80504
Website: www.dogsplayingforlife.org
Founder Aimee Sandler discovered early on in her career as a trainer that dogs playing together in groups provided an excellent way for her to learn about each animal as an individual and to evaluate them in a relaxed and enjoyable atmosphere. She created a program, Dogs Playing For Life that has become a highly regarded behavior modification program for shelter dogs. Contrary to traditional shelter methods for evaluating animals which may promote stress and inaccurate test results, DPFL uses dogs' natural love of playing with other dogs to evaluate and enrich their experience at a shelter while they are awaiting adoption. DPFL has also dispelled shelters' fear of dogs in groups exhibiting aggressive behavior and spreading disease. The program has been introduced at animal welfare conferences and to over 160 shelters nationally and internationally. DPFL released an impact report on their incredible work in August 2016, which can be viewed on their website and facebook page.


Pets Alive, Inc.
363 Derby Road
Middletown, NY 10940
Website: www.petsalive.com
Pets Alive, Inc. operates a large no-kill animal sanctuary located on 80 acres of land in Middletown, NY. The organization's mission is to improve the lives of companion animals by any means possible, including rescue, adoption, veterinary treatment, advocacy, collaboration, intervention and education. The organization also provides shelter to farm animals including goats, pigs and horses. Pets Alive accepts animals that may be injured, abused, homeless, those who have been displaced due to the death of an owner, those who have behavioral issues and require training, very young animals and seniors. In 2015, they rescued 772 cats, dogs and farm animals and adopted out 662 into permanent homes. Incorporated in 1988, Pets Alive has earned the admiration and support of communities in the region due to their dedication to animal welfare and their willingness to take in animals that other facilities will not. In July 2016, Pets Alive was chosen as the #1 Non-Profit by the readership of the Times Herald Record (circulation 80,000 homes in Orange County, NY), cited for its compassion toward abused and abandoned animals and excellent adoption program.
Rescue Dogs Rescue Soldiers and Riker's Rovers
PO Box 326
Cherry Valley, NY 13320
www.rescuedogsrescuesoldiers.org
Rescue Dogs Rescue Soldiers, under the direction of Elizabeth Keller, is dedicated to training rescue dogs to become therapy animals for veterans injured in Iraq and Afghanistan. The organization provides free training and lifelong veterinary care for each dog it places. As an outreach of this program, Liz and a team of volunteers teach teens in detention facilities to train rescue dogs for their new lives as companion animals. One such program, Riker's Rovers, based at Rikers Island Correctional Facility in New York, has received public acclaim for its ability to provide troubled teens and homeless dogs with an environment that nurtures socialization, responsibility and belonging.