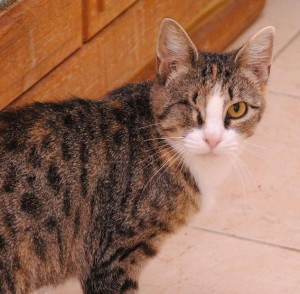 UPDATE: Almond was recently adopted. She has found her forever family!
Almond, a young female cat, was rescued by Pets Alive Middletown (in NY) from a horrific hoarding situation in June 2015. Sadly, they had to remove one of her eyes as it was badly infected. She has adjusted well and while she's still a bit shy, once she gets to know you, she is very playful and sweet. While she's been there for almost 2 years, she is hopeful someone will come along and open up their hearts and take her home.
Almond and animals just like her are available for adoption from Pets Alive, 363 Derby Road, Middletown, NY. For information about them, visit petsalive.com or call Pets Alive at 845-386-9738.