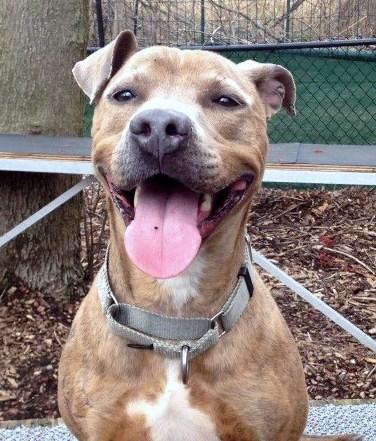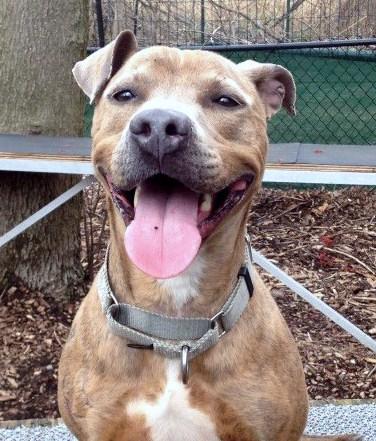 Sherman is simply the man … he is the stud on the SPCA of Westchester campus! The beautiful 5 year old pitbull mix was recently transferred to our shelter from another local shelter. Sherman is an active guy, energetic and loves playing with toys! He seems to like everyone he meets and is just an all-around wonder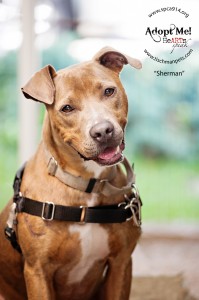 ful dog! He'd love a family with a yard for him to romp in or that enjoys going on walks or hiking as he is a very athletic dog and is also very intelligent so he enjoys staying busy. Whenever you see Sherman, you can't help but smile as he always has a big, goofy grin on his face. Sherman really is such a ham…and he has the best smile and soulful eyes.
Once he knows you he really becomes very attached and is so sweet and gentle. He does what we call the wiggle-butt dance every time one of his people approach him! He is also one of our best trained dogs here and knows all of his commands. His only issue he doesn't love most other dogs so he'd need to be an only pet and he'd prefer older, dog savvy kids. Come in and meet Sherman, you won't regret it!
CLICK HERE to see a video of adorable Sherman getting his belly scratched and grinning from floppy ear to floppy ear!
*All of the SPCA of Westchester's animals can be seen at www.spca914.org and is located in Briarcliff Manor, NY.