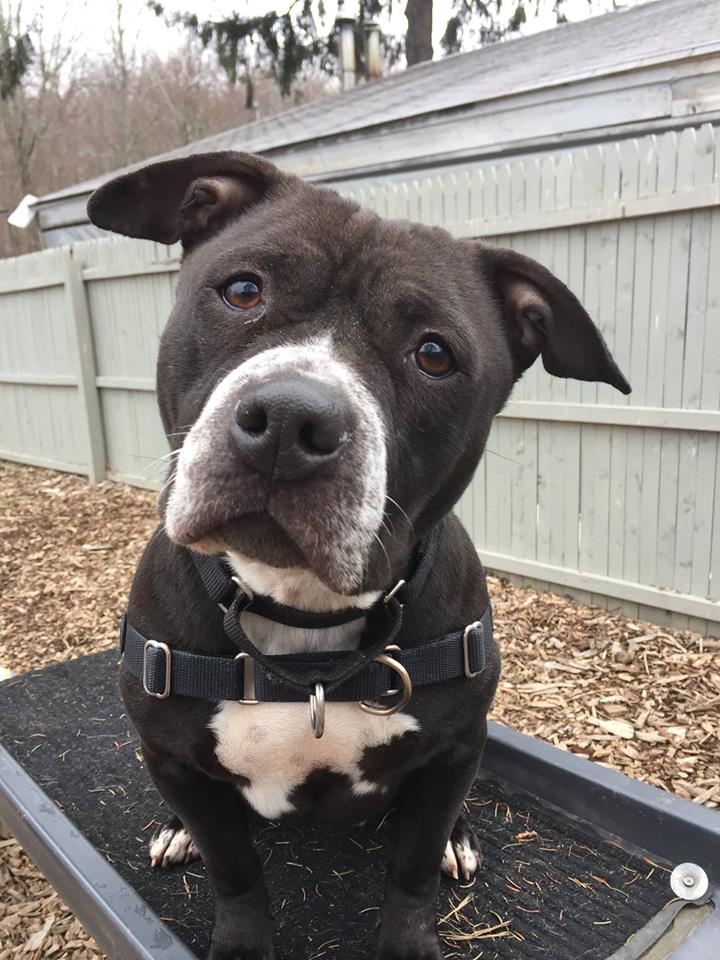 She's a little teapot short and stout… Two year old Bella has the most expressive face and soulful eyes; she'll melt your heart with one look. She's a gentle girl and would be a great friend for kids around 14 and up.
She's selective with her dog friends, and she's not a fan of cats. To learn more about Bella, please e-mail trainer@spca914.org or call (914) 941-2896 ext. 11.
Bella is a part of the Tortorella Foundation sponsored "The Way Home" program. Bella and all of the SPCA of Westchester's animals can be seen at www.spca914.org and the SPCA of Westchester is located in Briarcliff Manor, NY.