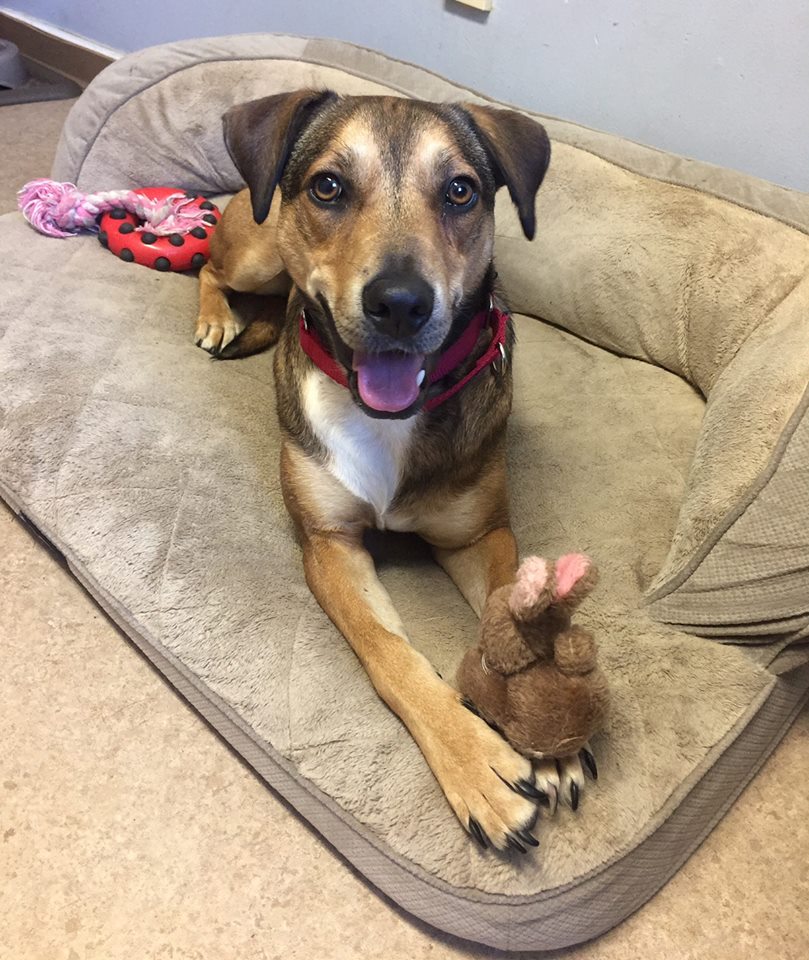 Bitsy is a one-year old shepherd mix who finds life at the shelter very stressful. For a sweet, gentle girl like her, all the hustle and bustle is just too much. The SPCA of Westchester would like to get Bitsy into a foster home (or a foster to adopt home) as soon as possible so she can just concentrate on being a carefree pup. Bitsy loves car rides, is crate trained, gets along great with other dogs (not cats though), and loves to hike and explore the outdoors. Tiny kids kind of scare her, but kids around 14 and older would be a great fit.
As a foster, you'd get to work closely with the SPCA's trainer, and Bitsy's medical care, food, and all necessities will be covered by the SPCA while in your care. It's a win-win for everyone, so please consider fostering or adopting Bitsy! For more details, please e-mail trainer@spca914.org or call (914) 941-2896 ext. 11.
Bitsy is a part of the Tortorella Foundation sponsored "The Way Home" program. Bitsy and all of the SPCA of Westchester's animals can be seen at www.spca914.org and the SPCA of Westchester is located in Briarcliff Manor, NY.