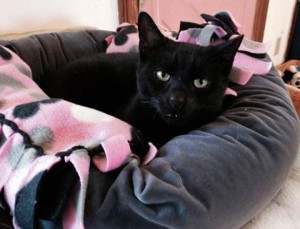 Blake is an adult male that came to Pets Alive via the "Trap And Release" program. While he is very happy to be inside rather than outside, he's had a bit of a time adjusting to having people that care about him around. Slowly but surely, he's come out of his shell and likes people – and loves other cats! He'd be great in a household that has other feline friends.
Are you one of those people that have a special touch with cats and knows how to bring out their best? Won't you give him a chance? Go meet him and see if you both can bring out the best in each other!
Blake and animals like him are available for adoption from Pets Alive, 363 Derby Road, Middletown, NY. For information about them, visit petsalive.com or call Pets Alive at 845-386-9738.