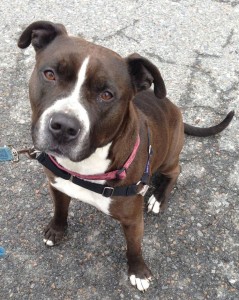 Lucky is a very special dog. He came to the SPCA of Westchester, NY from the another shelter that had closed down, and prior to that, his family lost their home in a fire.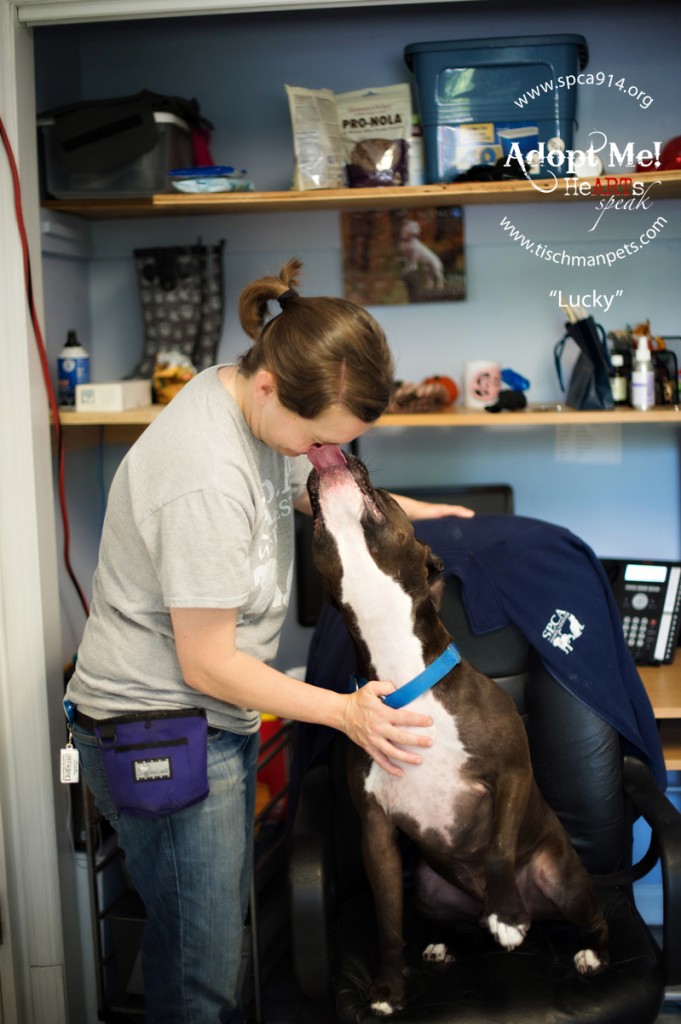 Since arriving at the SPCA, Lucky (a 4-year-old pit bull mix) has gone from a rather shy, reserved dog to a greet-you-with-a-kiss, armchair stealing pup who is ready for a great new forever home. He is mushy and affectionate and loves going for walks and running around in the play yard, enjoys jogging on local park trails and socialize. Lucky is good with some dogs, but he would prefer a home without cats. Lucky is a staff and volunteer favorite, as he is always happy to hang out and shower them with kisses. Lucky is truly a gem and will make a loyal, loving best friend!
*All of our animals can be seen at www.spca914.org and the SPCA of Westchester is located in Briarcliff Manor, NY.