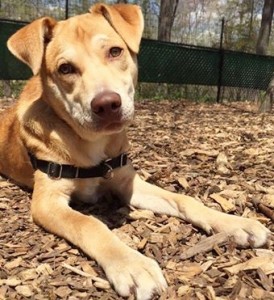 Rontu is 6-8 month old lab mix, is part of The Way Home Program, and is quite possibly the sweetest dog on the planet. Very friendly, very smart, and very, very handsome. Rontu LOVES people; though he's initially timid, once he sees that you only want to love him, he's totally on board with that plan. He's known to just flop over for hugs, belly rubs, and impromptu naps in the sun.
He'll thrive in a calm home (so older kids, around 12 and up would be ideal) with someone who's patient and will encourage him to explore and gain confidence. He's good with other dogs. There's something very special about Rontu — he's just got an awesome, gentle, loving way about him. His adopter(s) will be very lucky to have him!
Rontu & all of the SPCA of Westchester's animals can be seen at www.spca914.org and the SPCA of Westchester is located in Briarcliff Manor, NY.