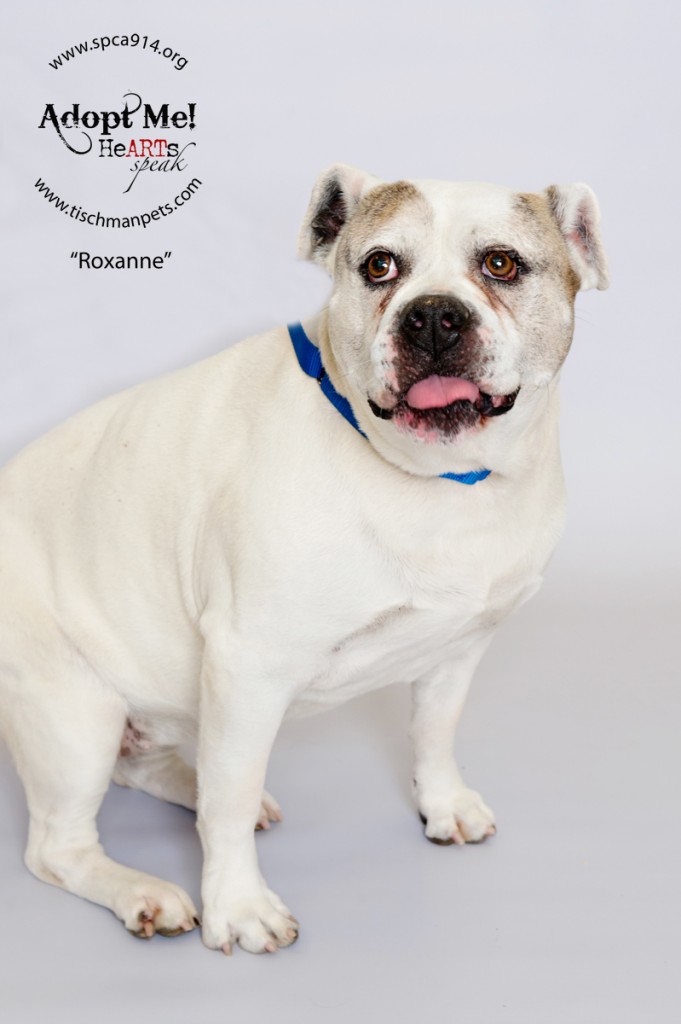 Roxanne, who goes by the nickname Roxi, is a friendly, casual kind of gal with a super mellow disposition. Roxi is hoping to reach all your bulldog-loving friends. She's around 10 years old and …comes to us from a life where she spent a lot of time wandering around on her own (though she did have a person or two who looked out for her).
She's ready for a warm, loving, safe-inside life with someone who'd like the company of a mature, calm, friendly best friend. Roxi is very smart and will make for a low-maintenance companion. She'd do well with kids around 8 and up. SPCA of Westchester challenges you to go meet this girl and see if you can not turn to mush when you look in those big brown eyes of hers!
*Roxi & all of the SPCA of Westchester's animals can be seen at www.spca914.org and the SPCA of Westchester is located in Briarcliff Manor, NY.