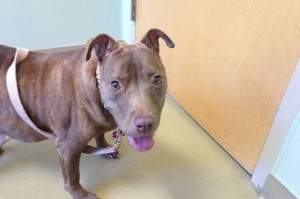 AmberLynn was pulled from a rural NC shelter in February by Juliet's House rescue. AmberLynn has had major health issues and several times she stopped eating or would vomit each time she ate. She drank a lot of water, then usually threw that up. She would sporadically be lethargic and seemed to be in pain when trying to get up. On May 11, 2016 AmberLynn was taken to Greensboro Veterinary Hospital for tests and stayed overnight. Radiographs were done and showed a foreign object in her abdomen (possibly a small nail). A Greensboro Vet recommended an ultrasound, which was done at Happy Tails Vet in Greensboro. After a slew of tests, including one for breast cancer, and throwing up bile,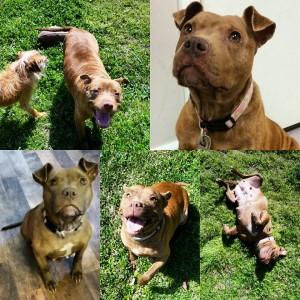 AmberLynn went to Veterinary Specialty Hospital in Cary NC. There she was diagnosed with diabetes and pancreatitis, and started on insulin. AmberLynn's bill at VSH was $2,753.60 plus her previous testing.
And there are more costs coming. The Tortorella Foundation agreed to pay $50 a month for the next six months to help with her insulin and diabetes-related medical costs. To help contribute to pay off AmberLynn's medical bills you may make a donation to The Tortorella Foundation's paypal or directly to Juliet's House at rfjg2903@bellsouth.net … please note that you would like the money to go to AmberLynn, if you so choose.