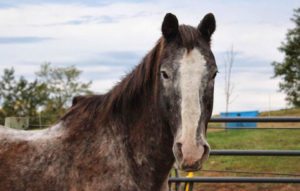 Bella Run Equine Rescue, in southeast Ohio, has a sterling reputation for saving horses at auctions where the fate of many is a final trip to the slaughterhouse.  These horses are not "throw-aways" to Bella Run's husband and wife team Zach and Rachel. To the contrary, Bella Run considers each horse deserving of care, patience, love, first-rate training and a permanent home.
Bella Run's mission now reads " rescue, rehabilitate and rehome at risk
horses and dogs".  The rescue has opened its arms to dogs who are victims of abuse and neglect and also operate a Farm Dog Program that takes on difficult dogs who need an advocate and an opportunity. The program develops the skills necessary for dogs to live on a working farm.  The Tortorella Family Foundation is extremely proud to provide a matching grant to Bella Run for the construction of a dog shelter, large enough to house 18 dogs. The Foundation will match every dollar donated to this project up to $50,000.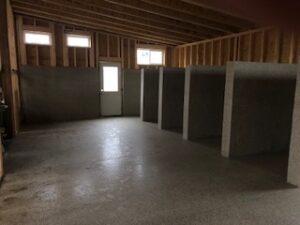 If you would like to take advantage of this opportunity and have your donation for the dog shelter matched, you can use Pay Pal or Venmo, for your gift to go to bellarunequnie@yahoo.com. The mailing address is 4664 Pleasant Hill Road, Athens, Ohio 45701.Visit their website to see the construction as it continues and take a look at the dogs and horses who are up for adoption and greatly benefit from Bella Run's care and love.  www.bellarunequine.com