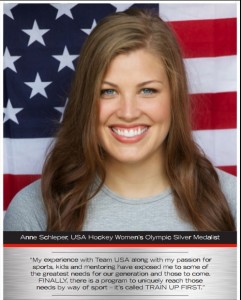 Over the years, the John and Christine Tortorella Family Foundation for Giving Back have supported a variety of programs and organizations that enrich and protect the lives of others. At the basis of everything we do is our passion for humanity – for animals, people and our environment.
We are pleased to support a new life skills enrichment program for youth, Train Up First (TUF). Through instructional video and workbook, TUF creates a foundation for learning by teaching the basic academic and life skills needed for personal and lifelong success. 


Whether learning about values, self-control, integrity, commitment, responsibility and empathy for others; or about the core principles of goal setting, time management and organizational skills, TUF strengthens the personal well being of youth.
Through a matching lead grant donation, the Foundation will provide this "life changing" program to close to 3,300+ underserved youth in Title 1 Schools and youth agency programs located in Tampa Bay and Foundation-supported communities over the next 12 – 18 months.
In addition, the Foundation is pleased to underwrite the adaptation of Train Up First Life Skills Courses to curriculum designed specifically for a female audience.  It is well known that girls and boys experience different challenges and adversity throughout youth.  As a result of the Foundation's support, Train Up First has been able to work directly with USA Women's Hockey 2014 Olympic Silver Medalist Anne Schleper in adapting existing courses for a female audience and curriculum.
Using sports as a platform for learning, TUF trainers and spokespersons include some of our country's greatest male and female amateur and professional athletes.  Click here for more information!