Kit and Miriam were both rescued from the divorce situation (25 cats, 10 dogs and 2 turtles need to be re-homed urgently) by NC Dog Rescue's Dee Dee Clark.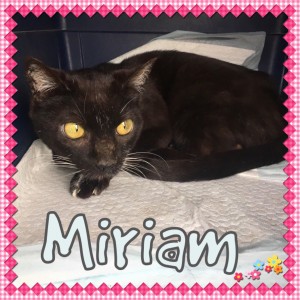 Clark quickly found Miriam a home with her vet, where she is the new office cat! Kit is feral and prefers the outdoors, and she will live on 50 acres and on-site vet care as it is a veterinarian's home!
For more information about this emergency rescue, click here.