Volunteers, good samaritans and animal lovers in the Houston area have been tirelessly and compassionately working to help the animals displaced by Hurricane Harvey.
Diana Davidson is the wife of John Davidson, president of hockey operations with the Columbus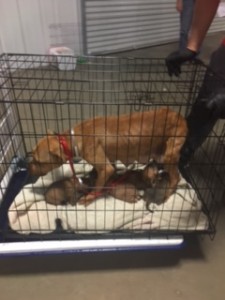 Blue Jackets. Davidson and a small group  traveled to the Houston area and met up with the Montgomery County Animal Shelter (MCAST) in Conroe, Texas, to volunteer her time and energy to help the animals in need.
The volunteers and staff at MCAST are working around the clock help to these affected animals. The Tortorella Foundation sent a donation that will help with spaying and neutering of 125 dogs that have been rescued/helped at Montgomery County Animal Shelter.
There are more ways to help than monetary donations. These organizations often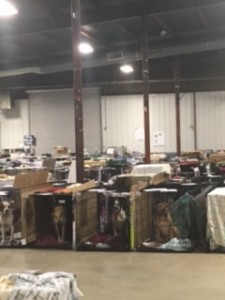 need volunteers and supplies.
Please contact  Montgomery County Animal Shelter of Texas here to donate or to find out what they need. Alternatively, find out what your local shelters are doing to help the displaced animals from this natural disaster.