The Tortorella Family Foundation is pleased to have helped the animals of Lee County Animal Shelter in North Carolina, along with It Takes A Village Rescue, Lee County Animal Control, Dr. Julie Davis and staff of Carolina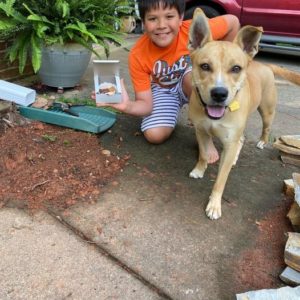 Veterinary Hospital of Sanford and scores of kind, generous people in the community who stepped up to make things possible.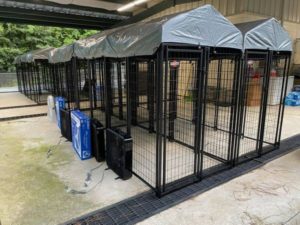 When 28 dogs were seized in a cruelty case by Lee County Sheriff's Office and Animal Control in June, protocol required animals already at the shelter to be euthanized within a certain period of time to make room for new intakes. This heartbreaking scenario was prevented by the above groups who provided structures for sheltering the dogs, fans, food, medication, and other necessities. We are grateful to animal advocate Toby Leone who made us aware of what was happening. Donations are appreciated, especially to help with veterinary costs. Physical donations such as food, enrichment items (toys, etc..) can be taken to the Lee County Animal Shelter during normal business hours, located at 1450 N. Horner Blvd. Sanford NC. Call (919) 776-7446 for additional needs.