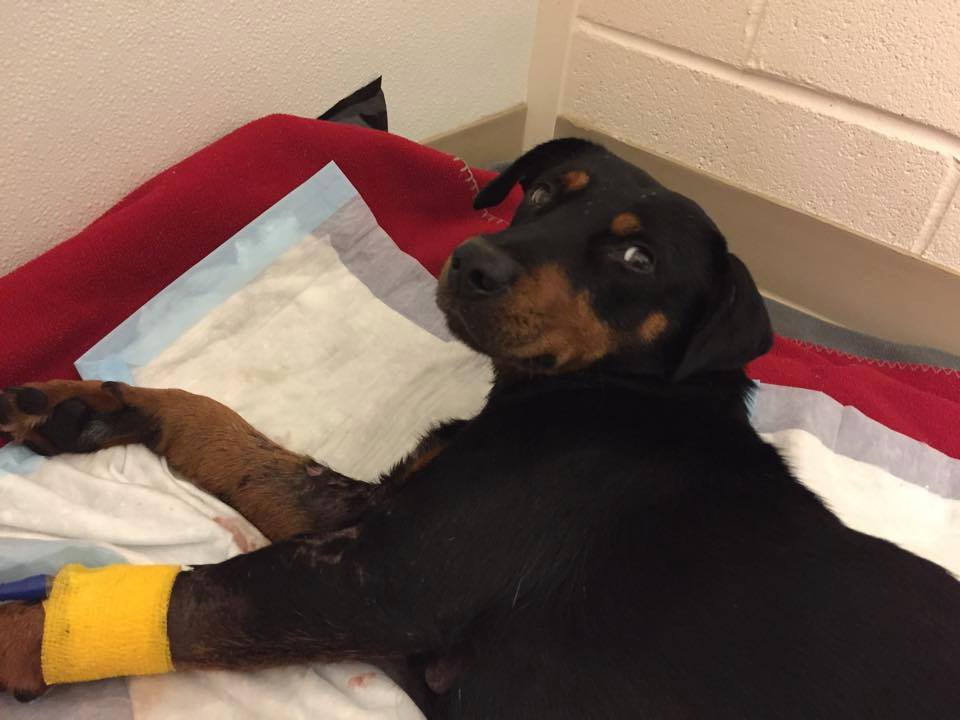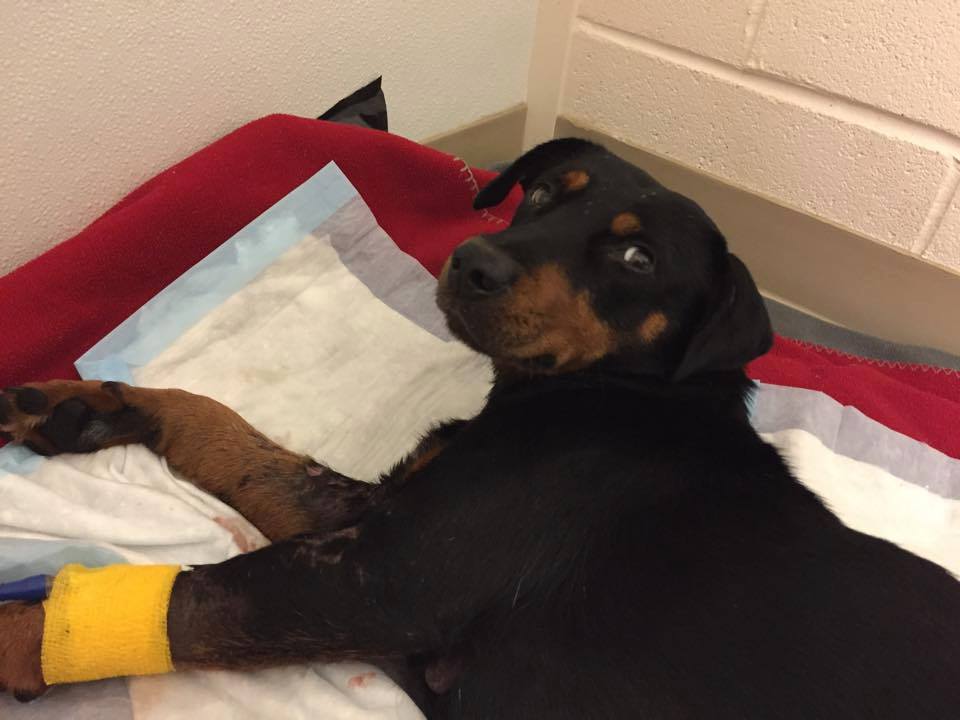 Meet Maddie. Maddie was found on the side of a rural road in North Carolina with significant injuries. A Good Samaritan took her to the vet, and it was discovered she was not only hit by a car, but had bullet fragments in her hind quarters. She is also pregnant and carrying five puppies. Maddie was also mauled by an animal and has sustained tearing and puncture injuries as a result.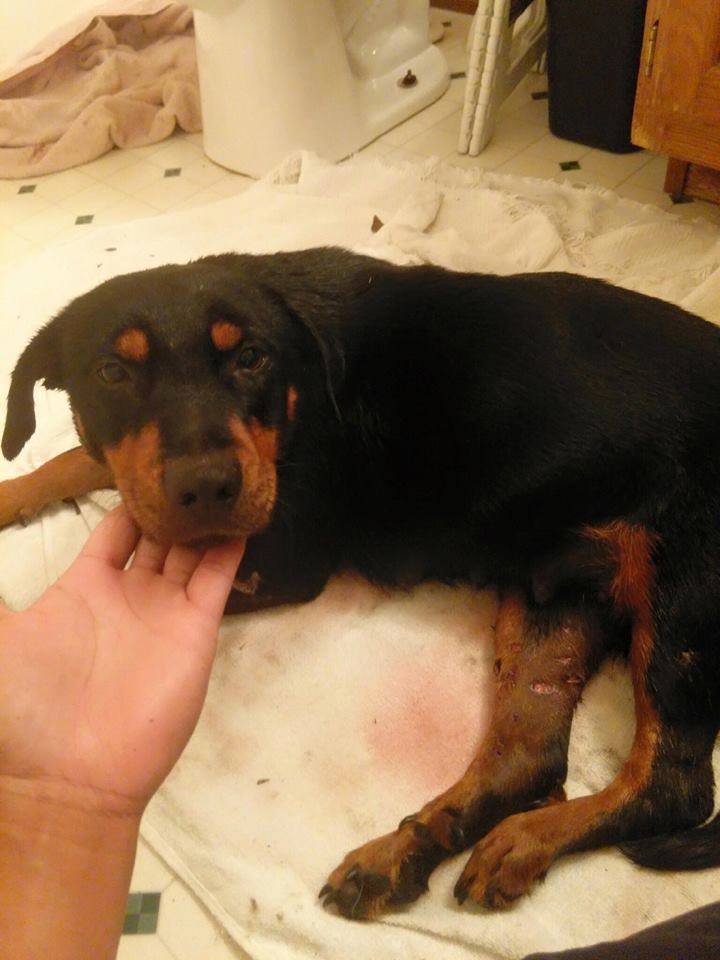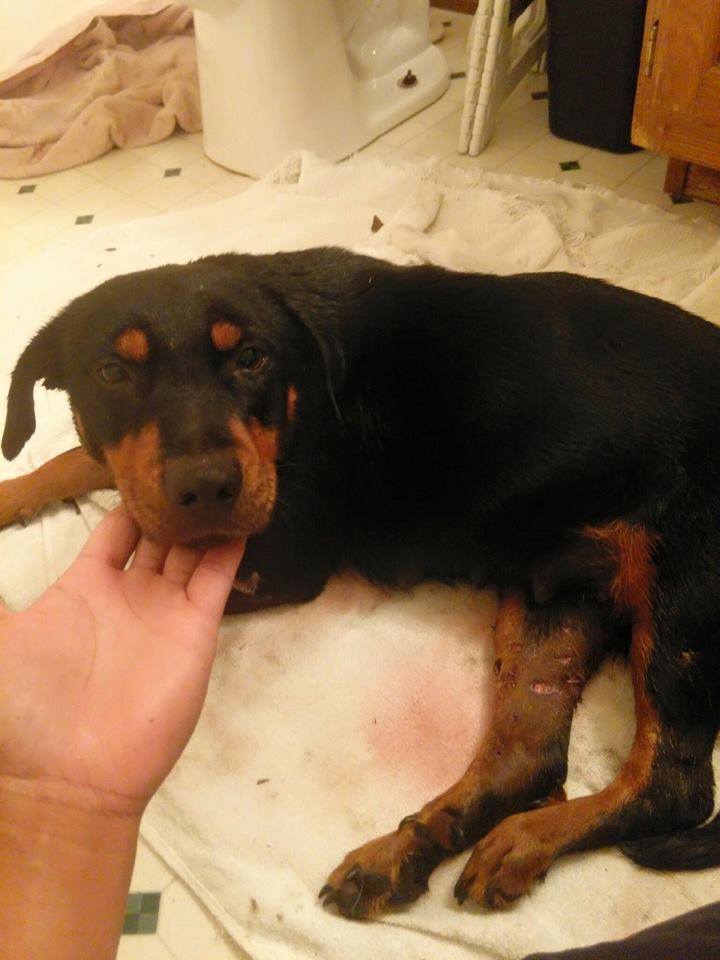 Maddie is receiving the care and treatment she requires at an emergency vet, and she was fortunate to receive rescue commitment from Adopt Me Animal Res
cue in Madison, WI.
The Tortorella Foundation committed to helping with most of her initial vet visit and has further offered to match up to $500 in total donations for her medical care.
Please consider donating to help Maddie. Her veterinary bills will be expensive and on-going. If you can even spare $5, it will help more than you know.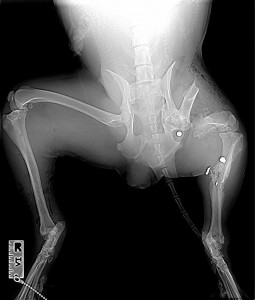 You can make a donation via a donation link at www.gofundme.com/gk7z6qy4 or make a donation via paypal at adoptmeanimalrescue@gmail.com (please reference MADDIE TORTS in the comments). While gofundme.com is a wonderful, useful site, they do take a percentage of the proceeds, so more of your dollars will go directly to Maddie's care if you pay via paypal. STILL, ALL DONATIONS ARE APPRECIATED, and they are grateful for every effort made to help sweet Maddie.
****UPDATE: Maddie's bills continue to mount as she requires emergency vet services. Her birth canal is open so she will likely deliver very soon via c-section to reduce her pain as much as possible. Then she will likely lose her hind leg due to the bullet fragments. Then there is the broken hip … this girl has suffered so much and the rescue, ADOPT ME, and all of those supporting her are sparing no expense to assure her comfort and the healthy delivery of her babies. She spiked a 105 fever just days ago and required further treatment and stronger antibiotics. Her temperature recovered within 24 hours but she is not in the clear. Here are a few updated photos of sweet Maddie, who is fighting for her life and the life of her babies.
 UPDATE 11/5/15: Congratulations Momma Maddie! It is official. She had her c-section this afternoon. We had thought it would be another day. She had 5 surviving puppies, one did not make it — 3 boys and 2 girls. She will have her leg amputation surgery today (11/5/15).