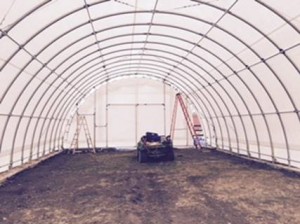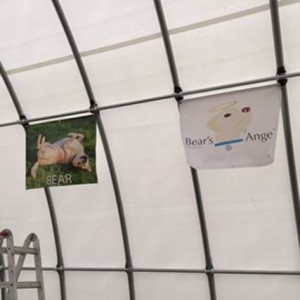 The Tortorella Family Foundation donated the funds for a training structure/facility to be assembled (more like built!) by volunteers and staff. In the cold, New York winters, getting outside for the animals is a large and chilly undertaking.
This extra space allows the trainers to continue to work with the animals in a safe and warmer environment year round, without the interruption of regular weather issues.
"We have an all-volunteer Improving Adoptability team that helps those dogs whose current behaviors reduce their chances of becoming a member of a new family," said Mary Ann Bopp with Pets Alive. "Previously, we could only hold training classes (either one-on-one or in a group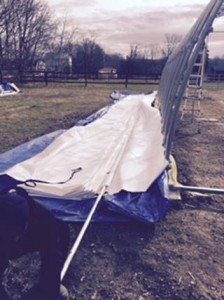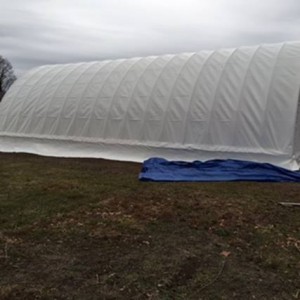 ) in our outdoor fenced-in play yards during the warmer months or good weather. Now, with an enclosed facility as big as the tent, it opens up new avenues for us to provide training year round, even when the snow flies. The exception might be when its sub-below zero weather as the tent is not heated, whoever, this is the extreme case.
"We anticipate the dogs will benefit greatly and overcome behavior challenges at a more rapid pace."
The tent provides us a much-needed large enclosed space for training, special events, volunteer orientation and even storage – and it also provides us a staging area for mass rescues should this ever occur. Typically in mass rescues, they need a temporary space for cages or crates and other supplies needed for the rescue or as a temporary staging area as the animals come into the facility. While they don't encounter too many mass rescues, when the occasion does occur, the training center could be instrumental in having the ability to offer assistance in a mass rescue, according to Bopp.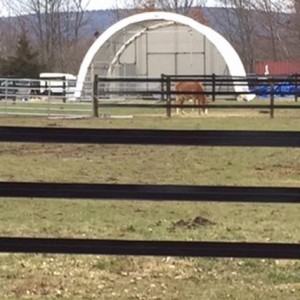 Several volunteers were instrumental in the coordination, research and execution of putting the facility up — including John Ianuzzi, Francis, Ken, Bob, DJ and Evan, to whom The Tortorella Foundation is grateful.