Rascal Animal Hospital, the Rascal Unit and Rascal Charities in the Columbus, Ohio area work together to help aid low-income families treat their beloved pets by providing services at reduced rates.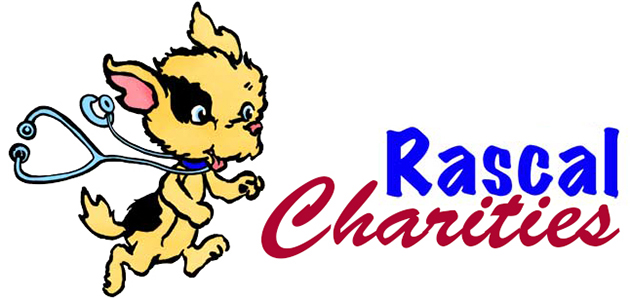 The Tortorella Foundation, which is proud to support animal welfare efforts in the area, made a donation to aid the purchase of a CT scanner for Rascal Charities at Rascal Animal Hospital.  Rascal Animal Hospital's staff has already been trained and hopes to being using the scanner very soon!
The funds that used as a deposit for the scanner from the foundation were reimbursed and transferred to Rascal Charities. Those same funds have been placed into a CT Scan fund and will be used towards subsidizing CT Scan services for individuals with financial need. (There will be an application to ensure they qualify for the funding. Contact Rascal Animal Hospital for more information.)
In addition, The Tortorella Foundation offered a large contribution to Save the Ohio Pets in the Columbus area as a credit toward veterinary services for the animals in their care at Rascal Animal Hospital. "Save The Ohio Pets" offers services to lower income families and their pets and even visits homeless camps and offers spay/neuter services to their pets. Some of those services include microchipping, spay and neuter services, heart worm prevention and vaccines.
Dr. Michelle Gonzalez is the director of Rascal Charities, Rascal Animal Hospital and the Rascal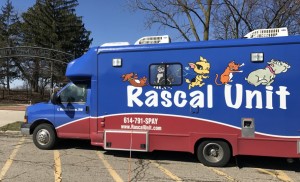 Unit, a mobile spay/neuter unit that visits low-income areas in the Columbus area and offers medical services to people's pets. In August, the Rascal Unit will team up with Save Ohio Pets to offer spay/neuter services at Save Ohio Pet's monthly clinic. Click here to read more about our partnership with Save Ohio Pets.
Dr. Gonzalez is excited about the prospect of helping more people who might otherwise be unable to afford the CT procedure and to help rescue animals — as CT's often cost between $800-1600, that can be a large expenditure for an animal rescue. In addition, Save The Ohio Pet's rescue/organization has already utilized the foundation's contribution to help pay for services for the animals in their care.
"The goal is to use for spay/neuter/wellness efforts and for medical expenses for sick pets," Dr. Gonzales said. "… we saw a dog with severe ear problems and skin disease secondary to allergies that (Save the Ohio Pets) could not help at their wellness clinic. They sent them here, and we got him all taken care of."
But even bigger picture is that a CT scan is a very commonly recommended diagnostic procedure for seizures, masses and tumors.
"Even people who are not even really poor sometimes cannot afford it," Dr. Gonzalez said. "As a practice we were seeing individuals who wanted to take care of their animals but they just couldn't afford it. We do deal with a large number of people who are low-income individuals. We wanted to better care for these low-income individuals and give them a better diagnostic report so they can make an educated decision.
"Without the Tortorella foundation we would not have been able to secure the deposit to get this thing going. That was an incredible, helpful thing because of what we are able to do with it."
For more information on either of these two organizations, visit SaveOhioPets.org or www.rascalanimalhospital.com