Rockie was surrendered to the Isle of Wight animal shelter in Viriginia. He found a foster family who loved him and wanted to become his forever family. But his "occasional" seizures increased in number and it was too much for his people to handle. They were worried they couldn't provide the proper care for him. So he was returned. Shelter staff Christina Kearney and other staff worked to get Rockie medicine and a diagnosis. But he needed an MRI and maybe a spinal tap. It was too much for this staff who came to love Rockie to manage — with estimates around $2700 just to find out what was wrong with him.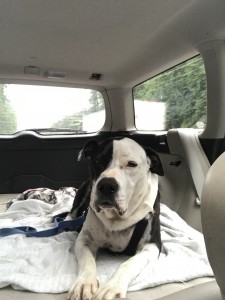 That's when they found The Tortorella Foundation, which agreed to match donated funds to help get Rockie his MRI. Kearney and her staff even held a fundraiser "wedding" for Rockie and his shelter friend with whom he spends a lot of time.
So Rockie got his MRI, which came back normal – no signs of damage from the seizures or abuse, growths or abnormalities. The vet called it idiopathic epilepsy. Now Rockie will try new medicines and will be slowly weaned off some of the old. He will be taking four different types of meds for the next 2 months with hopes everything goes well. He will likely have to revisit the vet in 2 to 3 months. Unfortunately, it is something he will have for the rest of his life. But at least they know now why and that it is slightly manageable, and hopefully it will help his training and comfort level with people!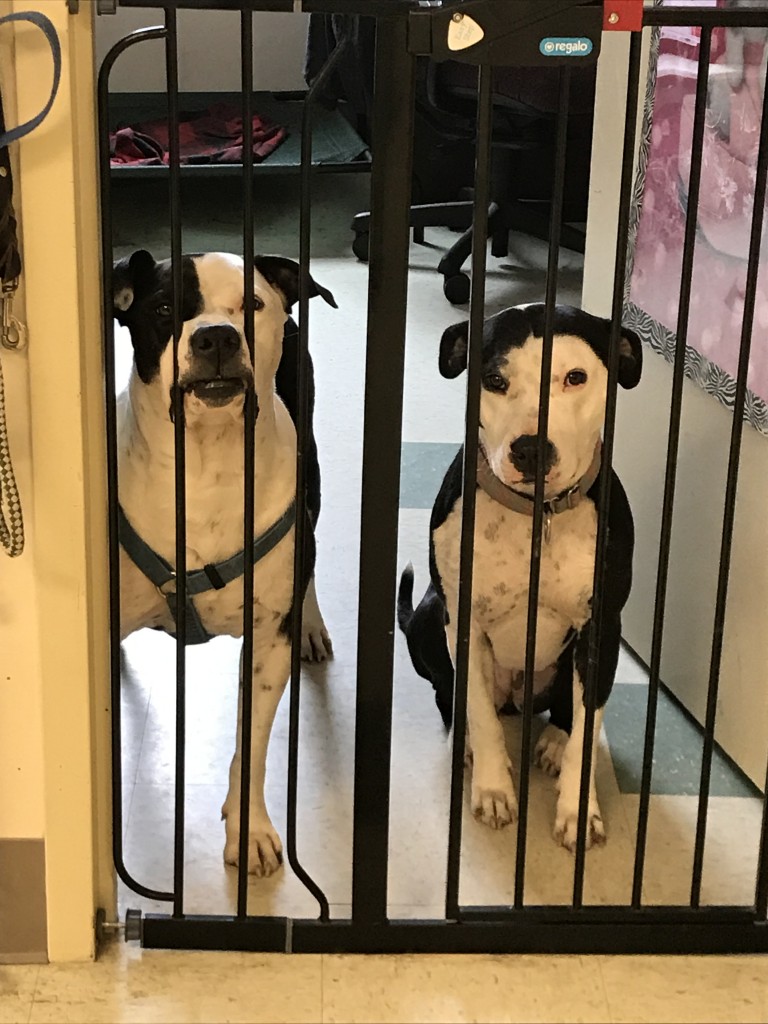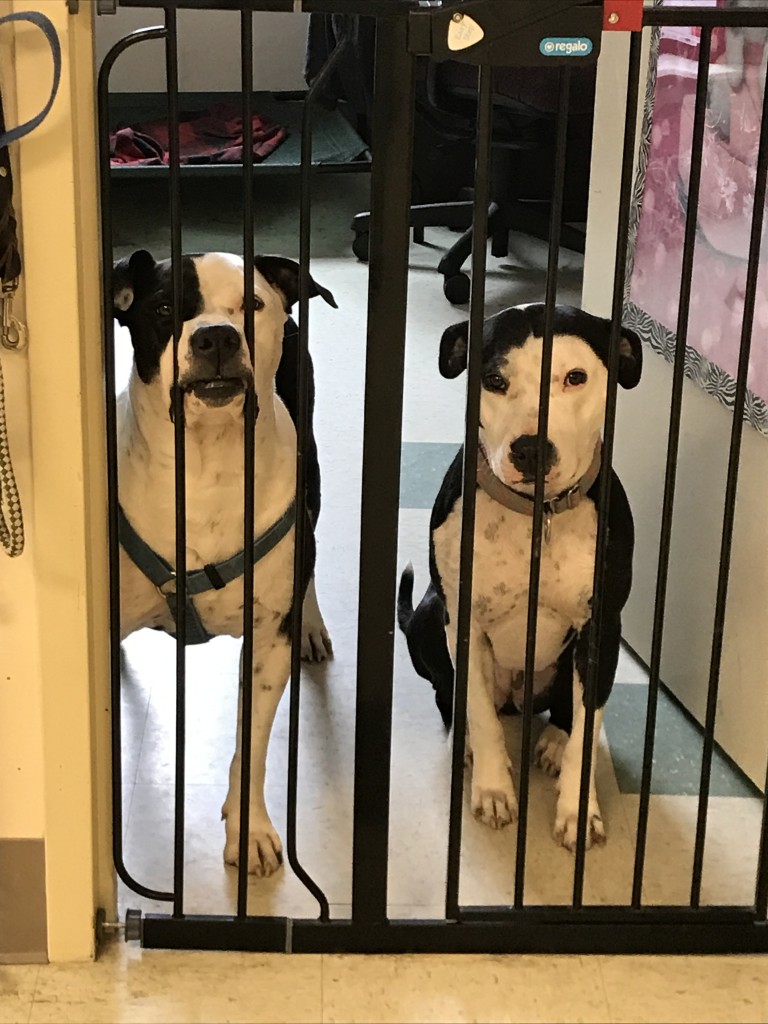 Rockie is learning how to love everyday. He is an 80 lb American bull dog mix who once spent his days either locked in a bathroom or tied to a lead outside. His previous owner did the best he could for him financialy but were unable to provide any medical care for him for the first few years of his life. He was surrendered in August of 2016 and has had roughly 30+ seizures in the shelter's and foster's care. He has been receiving medical care since his first seizure in October. He was taking 15 pills a day to manage his seizures and more than that if he had a seizure.
Kearney said Rockie has trouble connecting with people. He has excelled greatly with learning how to love and be a normal dog. However, he is still missing the ability to connect to others quickly. He is very food driven and often explores his surroundings and paces often. Once he has calmed down and relaxed he is a real love bug! Kearney hopes that understanding and controlling his epilepsy will comfort Rockie so he can relax and find his forever family.
For more information about Rockie, contact Kearney at ckearney@isleofwightus.net.