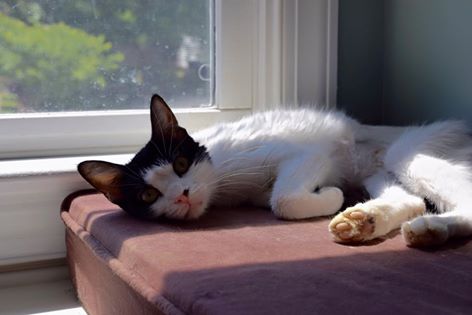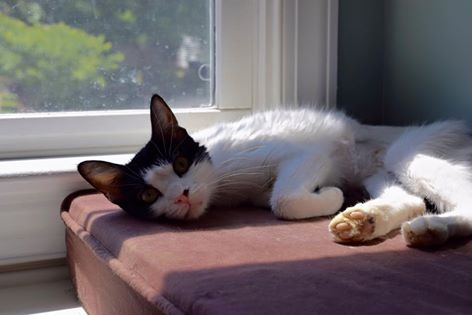 Just a few weeks ago a cat was dropped off on the doorstep of a cat rescue angel, Dawn Bradley at Paw Prints. It didn't take long before Bradley realized this cat was very sick. Rose, the kitty, was a "stray" found in Morrisville, NC near some dumpsters behind a restaurant. After a lot of diagnostic testing, it was discovered that Rose needed surgery as there was "plastic" (likely from eating through some packaging to get to food) in her stomach. Dawn and Paw Prints did what was necessary to save sweet Rose. Many hundreds of dollars later, Rose is doing well. The Tortorella Foundation, through the Bear's Angels Program, has matched up to $300 for Rose's medical costs as Paw Prints has many more cats who need medical attention.
The Paw Prints rescue happily accepted Rose into their care. This all-volunteer, nonprofit organization is dedicated to reducing the population of homeless cats, kittens, dogs and puppies through foster care, medical care and adoption. Please consider reading more about this great organization at www.pawprintsrescue.org.
If you would like to donate to help with Rose's medical care, visit their website or donate via The Tortorella Foundation and please designate that funds should go to Rose at Paw Prints.