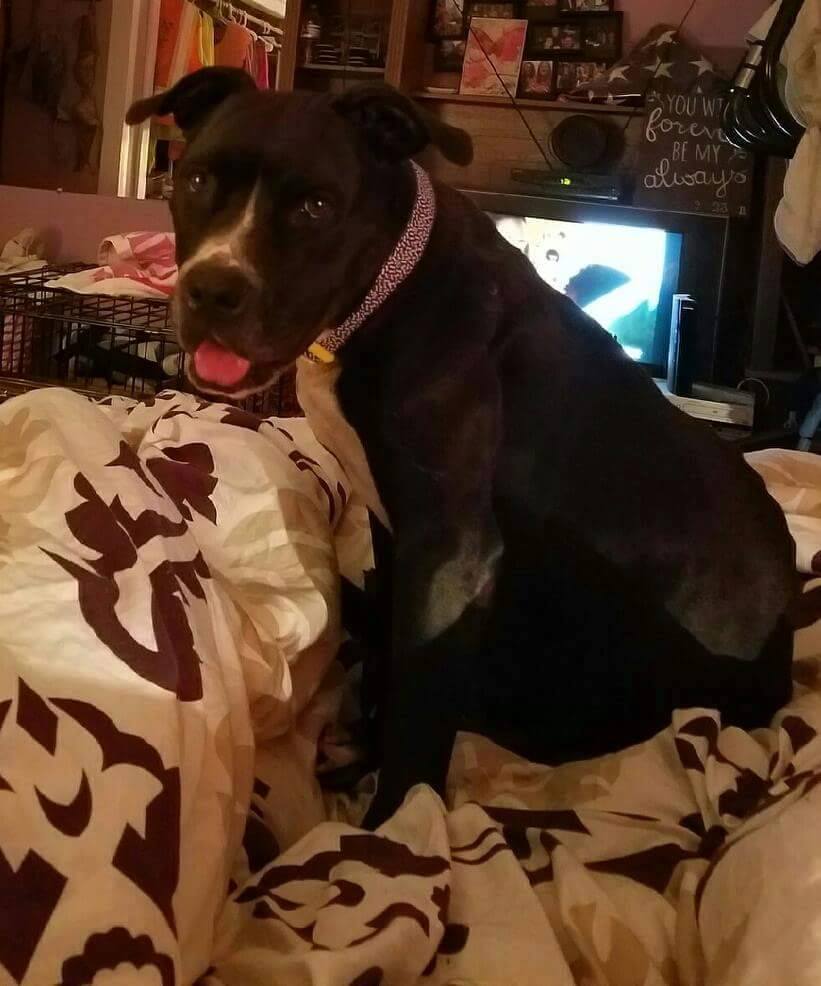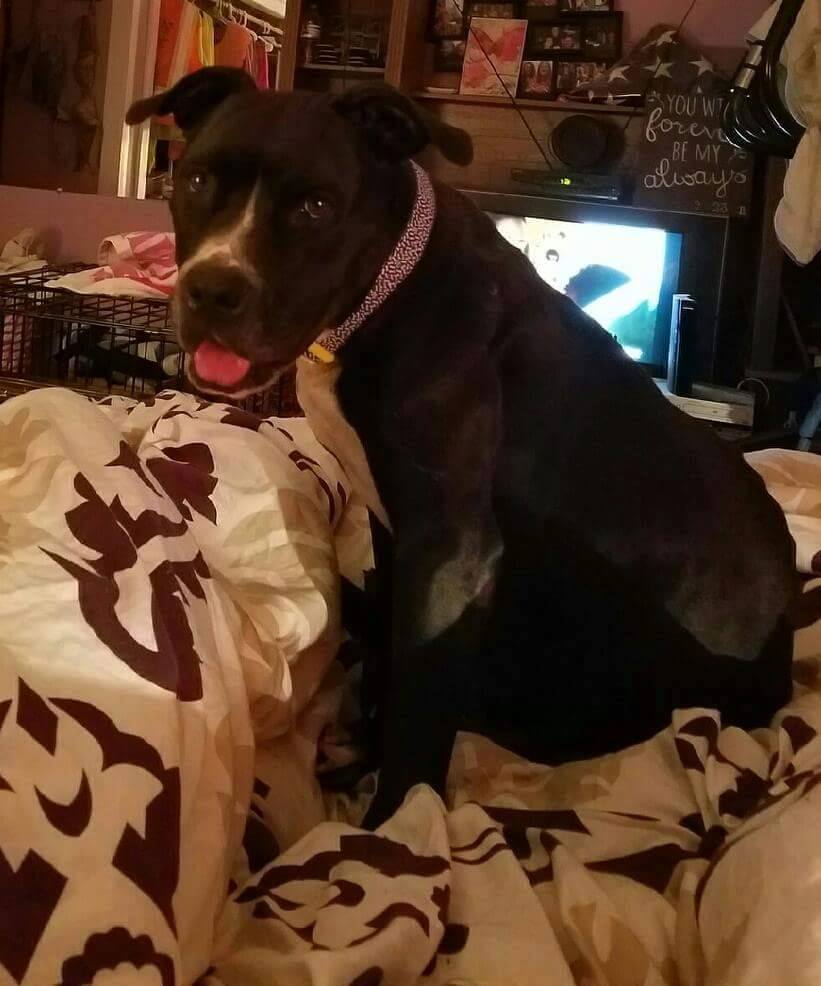 In her 2 short years (maybe less), Roxy was bred and left outside, alone, on a chain with a mostly empty, dirty water bowl and some food when the neighbors felt safe enough to feed her.
This, it is believed by rural NC rescuers, is why her "owners" were not charged with neglect. She had an empty blue barrel thrown next to her for shelter — and that is enough in some places in NC. Roxy, a pitty, was picked up by animal control and brought to a kill shelter at the urging of neighbors and local rescuers. That shelter tried to return Roxy to her owners, who had moved out of the location at which Roxy was rescued weeks (if not months) before Roxy was picked up. When that failed, Paw Project was able to rescue her. She had heart worm and needed to be spayed.
The Tortorella Foundation, through the Bear's Angels Program, offered to sponsor Roxy's medical expenses. She is already on the road to recovery due to the love and care of Paw Project!  For more information about Roxy, visit pawprojectnc.com/adopt/ and ask about Roxy.
She is house trained, crate trained, good with other animals, and loves everyone. Living in the woods, abandoned and neglected, has thankfully not destroyed this girl. Her owners let her down and animal control let her down, but our volunteers saved her, and we want her to have the loving furever family she deserves! She is in the middle of heart worm treatment, which could take months.