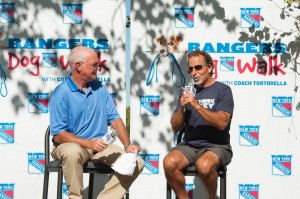 The Inaugural Rangers Dog Walk was such a wonderful success! John and Christine Tortorella and their family would love to thank the more than 800 participants and 300 dogs for coming to the Rangers Dog Walk (Sept. 9, 2012) at Riverside Park.  More than a dozen of the New York Rangers hockey players were there to participate and bring awareness to efforts to improve the quality of life for the dogs and cats at Westchester Humane Society and beyond! Click Here to see video from the Dog Walk. The song at the end of this video is called "Old Dogs" and was written by Christine Tortorella. You can download it for free at dobugshavebellybuttons.com.
Five of the gorgeous dogs that were at the dog walk have either been adopted or will be on their way to their new homes in the next few days!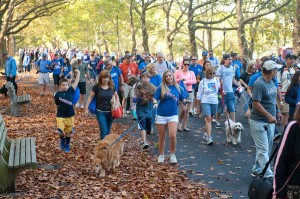 The Tortorella Foundation would also like to thank the Best Friends Animal Society for its presence and support at the Dog Walk.
"Best Friends Animal Society is guided by a simple philosophy: kindness to animals builds a better world for all of us."
We encourage you to sign up and participate in the Best Friends' Strut Your Mutt. Strut Your Mutt will be held September 29 at 9 a.m. at Pier 84/Hudson River Park in New York City. Visit bestfriends.org or strutyourmutt.org to support this wonderful organization and/or sign up for the walk.