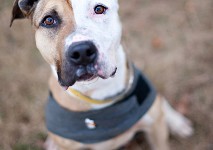 The Tortorella Family Foundation For Giving Backis working in cooperation with the Westchester Humane Society, under the leadership of a newly  founded board of directors and management, to  establish humane treatment of the animals in its care at the rescue shelter in Harrison, NY.  The shelter is in crisis mode as it seeks to secure financial support for the funding of critical improvements needed to  the facility to ensure  the safety and welfare of the cats and dogs in its care.  The shelter is full of sweet, beautiful dogs and cats, now getting the proper medical care, feeding, neutering, spaying, etc., while preparing them for possible adoption to forever homes.
Designated funding critically needed for  items on the shelter's wish list includes (but is not limited to):
Fencing for an outside exercise area
Improved/safer housing kennels
Medical Care improvements (for skin & ear issues)
Animal Handlers & Trainers
Veterinary Care (including spay & neutering)
Listen to "Old Dogs" by Mike Clayton lyrics by Christine Tortorella
[audio:http://www.tortorellafoundation.org/wp-content/uploads/2012/07/Old_Dogs_TEMPO_78.mp3]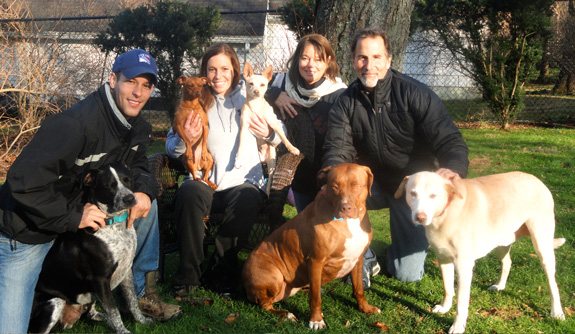 The Tortorella family has been 'hands on' with the shelter animals, walking the dogs and working with the other volunteers in providing important human contact and exercise, training, etc.,  along with the new management, in its efforts to bring the shelter up to humane standards.
They are reaching out to others in their efforts to help support the financial needs of the shelter.  The Tortorella Foundation has set up a fund for donations from people like you, who are concerned for humane treatment of animals.  100% of all donations made to this fund, will go directly to the rescue efforts of animals and will be designated to this shelter to help with this crisis, with a goal of reaching a $50,000 contribution to assist in its current needs.
** The Tortorella Family Foundation has chosen as a part of its long-term mission, to create an on going program dedicated to help humane animal rescue groups.  It hopes to allow an opportunity for other concerned persons to  'give back'  through their donations.  Together we can do more!  Thank you for your help!