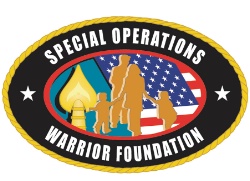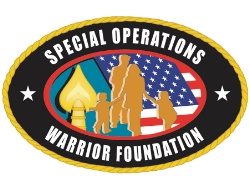 The Special Operations Warrior Foundation has been caring for the families of fallen and wounded special operations forces since 1980. In 2013, 27 Special Operators lost their lives, and 73 were severely wounded in combat, medically evacuated and hospitalized in the U.S.
The Tortorella Foundation continues its support of the SOWF, which helps provide college educations for the surviving children of these brave Americans who have given so much.
"Your donation is the fuel that drives our Foundation's support to the Special Operations community," wrote Joseph McGuire, President/CEO of the SOWF to the Tortorellas. "Thank you for your sustained financial support to our foundation."
For more information on the SOWF and who they support (click here) or to make a donation, visit sowfgift.org.
According to their website, because of the fast pace and active involvement of special operations, the number of personnel who are wounded during operations or training has increased significantly since Sept.11, 2001.
Although there are numerous charities and other organizations that assist military personnel wounded in Iraq and Afghanistan, SOWF has learned that one of the most important challenges our families face is getting to their hospitalized loved ones as quickly as possible. Their goal is to fulfill this need by providing a $3,000 grant immediately to family members, so they can travel to be bedside with their loved one at the hospital during the crucial first days.
And this is just one of the many ways that they help.