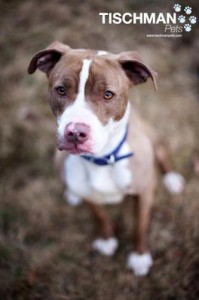 Stay tuned for more information about Shelby, who was recently adopted and is in a happy home. But there are still more wonderful animals who need new homes. Please consider one of these special, loving creatures if you are looking for a dog or a cat.
Shelby, a 3-year old American Staffordshire Terrier mix, is a lover who falls head over heels for everyone she meets. This charmer loves to snuggle, enjoys her walks and does well on leash. Shelby also moves her tail in the most elegant way, like she is a cat!
Please contact the SPCA of Briar Cliff, NY if you're interested in adopting  a dog like Shelby. You can also visit their website at http://spca914.org/ to see what kind of animals are available.