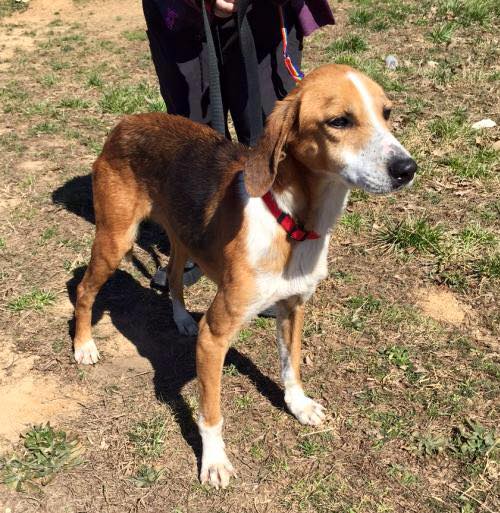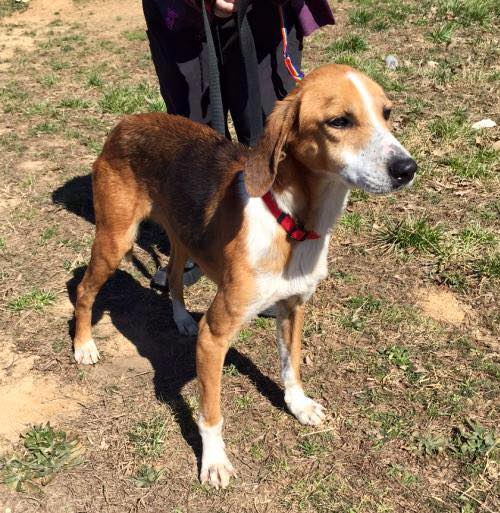 Gideon and Zion were found in rural North Carolina by a good samaritan. She was full to the brim with foster dogs but wanted to help.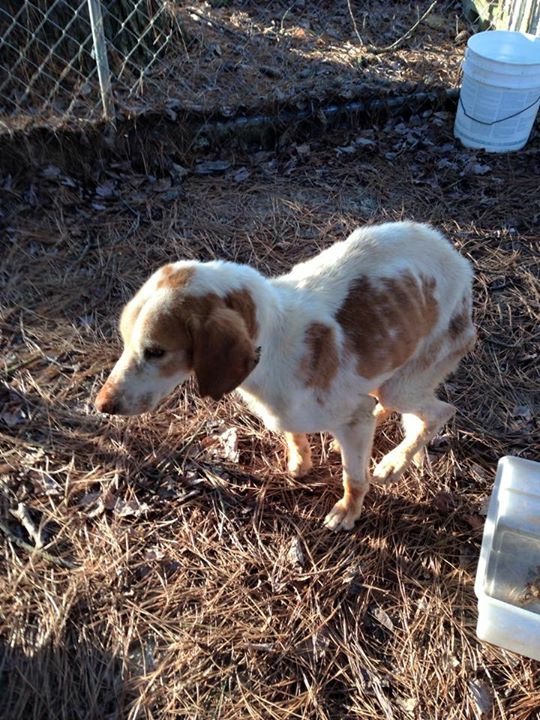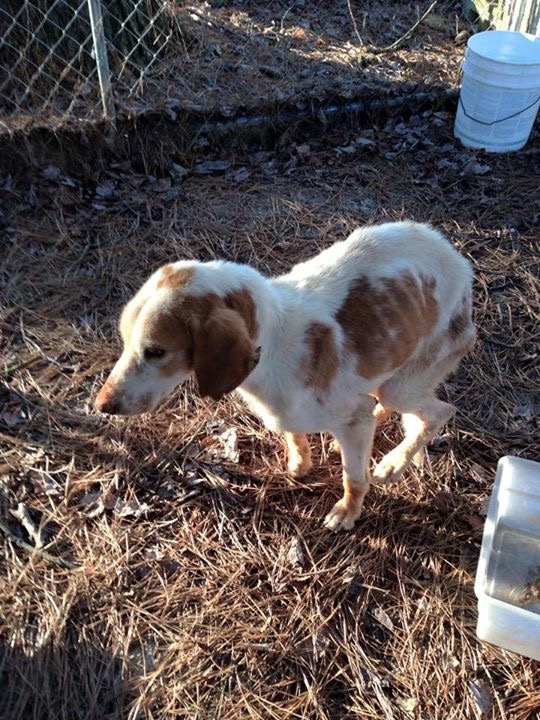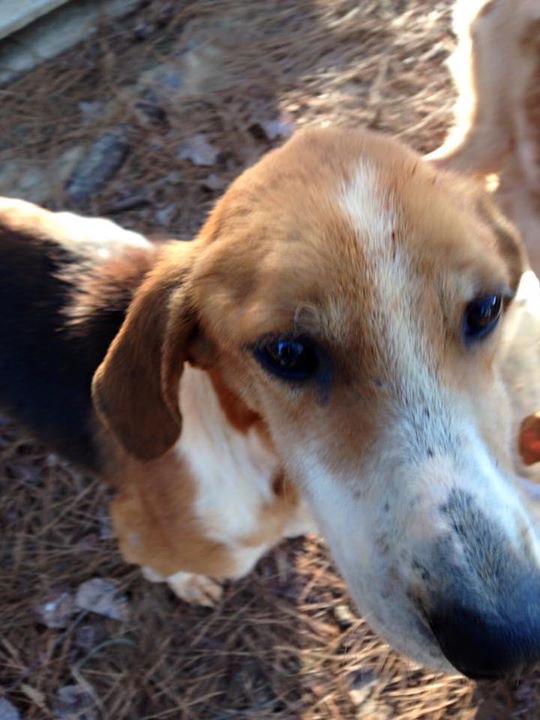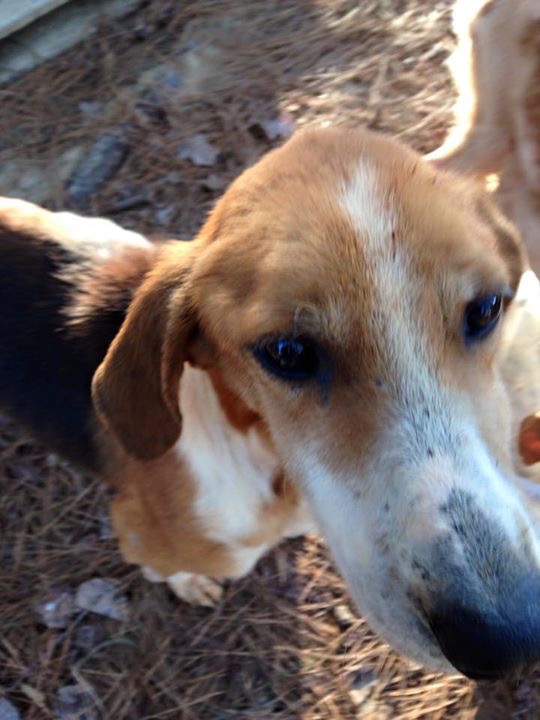 She temporarily took them in and searched feverishly for a rescued. Mitchell Mill Animal Hospital in Raleigh not only agreed to treat them, but they also rescued these two dogs who had been abandoned and starved.
The Tortorella Foundation offered to help with their extensive veterinary care.  In mid March, Zion was adopted (pictured above).
Gideon (right) is still receiving vet care with Mitchell Mill Animal Hospital.